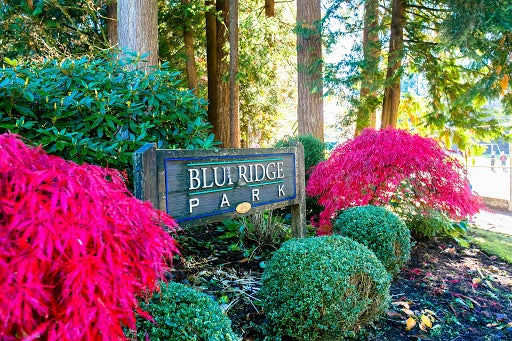 Close your eyes and imagine the sound of rustling leaves falling as the wind blows through the forest trees, the smell of old western red cedars enveloping the air, and the distant sound of your children's laughter echoing in the wood. Sounds like heaven? 
Welcome to Blueridge!
Set in the district of North Vancouver, and nestled in the Seymour Mountain's foothills, the charming and quiet suburb of Blueridge was developed in the 1960s.  
Located a stone's throw from Vancouver via Second Narrows Bridge, this serene neighbourhood is filled with single-family homes built on large lots and featuring private backyards. The tranquil beauty of the forest, the leafy streets, the curb appeal, the numerous hiking trails, and the family-oriented community lifestyle increasingly attract families in quest of fresh mountain air and calm, away from the hustle and bustle of the city. 
Nature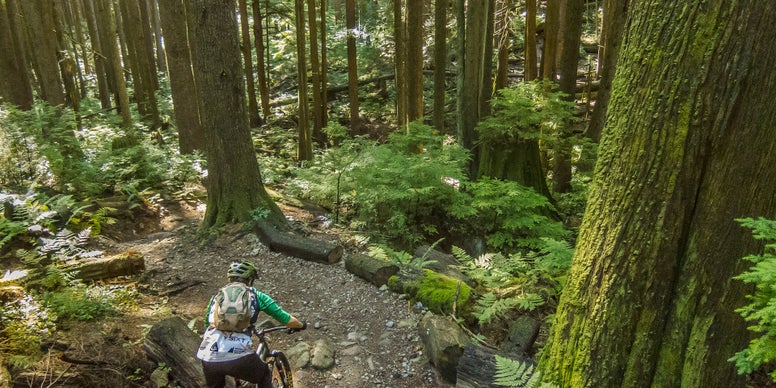 Blueridge provides its residents with an extensive trail network meandering through a gorgeous forest filled with century-old Douglas fir trees and western red cedars. 
Some of the most popular tracks include the famous 
Baden-Powell
 trail leading to the gorgeous Lynn Valley. Spanning the entire North Shore, this trail offers spectacular viewpoints on rivers, shimmering lakes, and waterfalls. 
From snowshoeing, fishing, and hiking to mountain biking and peaceful walks with the kids and the dog, the Mt Seymour region provides families with a peaceful way to spend time outdoors.  
If you like water views, the charming neighbourhood is also located a 10-minute drive from the beautiful Deep Cove Village & Cates Park Beach. 
Amenities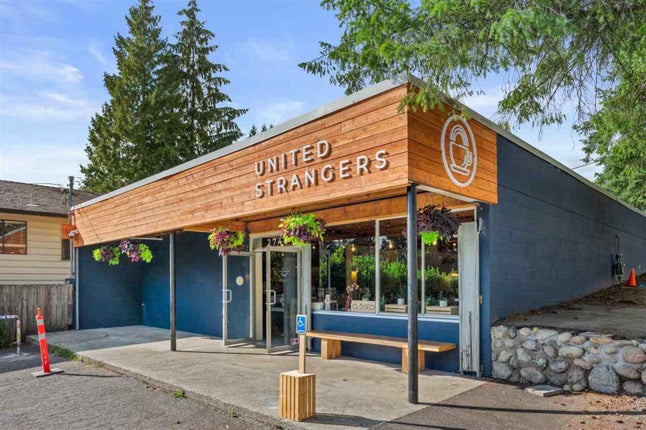 While Blueridge is the perfect suburb for nature lovers, it recently experienced a bit of excitement with the opening of the brand new 
United Strangers C
orner Store
! The former Seymour Heights Store was turned into a trendy coffee shop and corner store by two locals passionate about coffee & community. Needless to say, United Strangers  quickly became a genuine attraction among locals who love the easy access to essentials and like to hang out while indulging in one (or two) of the coffee shop's delicious treats ;)  
For bigger shopping needs, the Real Canadian Superstore & Pharmacy can be found minutes away. Besides, the neighbourhood is also located a 5 min drive from Northwoods Village. Locals can find a wide range of shopping options, including Stongs Market, Colony Bar, Little Pink Door Boutique and our favourite smoothie and juice spot - the notable Buddha-Full!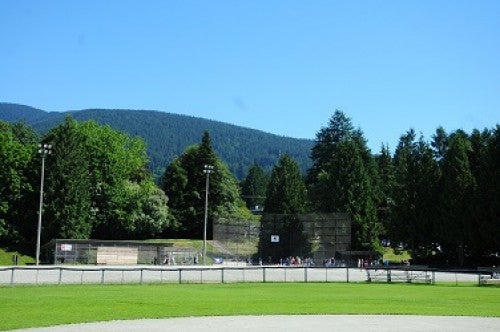 What makes Blueridge particularly popular among young and established families is its tight-knit community. Families enjoy visiting Ron Andrews Recreation Centre, including a pool, a gym/studio, workout classes, a fitness centre, courts, daycare, and summer camps. This provides parents with convenience and plenty of activities for memorable, fun-filled weekends with their kids! 
The neighbourhood also includes two fantastic parks, Blueridge Park & McCartney Creek Park, where you'll find plenty of locals playing soccer, baseball, tennis or just enjoying the beautiful surroundings. 
For community spirit, you can count on the Blueridge Community Association (BCA) to help out with that!  BCA is a group of volunteers from the neighbourhood that provides Blueridge with up to date information on what's happening in the community, plus so much more! They also organize fantastic events throughout the year, including Blueridge Good Neighbour Day, which features live music, games, food trucks and a children parade! For more information on BCA visit their Instagram here: Blueridge Community
Schools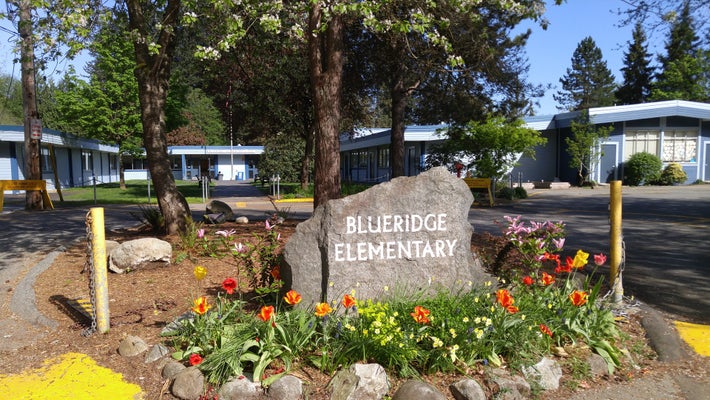 The cherry on the top, you ask? Blueridge offers great school options, including:
●   
Blueridge Elementary
●   
Windsor Secondary
Are you thinking about moving to the area? Great choice! This safe and peaceful neighbourhood combines the best of both worlds; local amenities within a 5-minute drive and a family and nature-oriented lifestyle organized around a close-knit community of friendly locals! 
Contact us or post in the comment section if you'd like more information on moving to Blueridge!