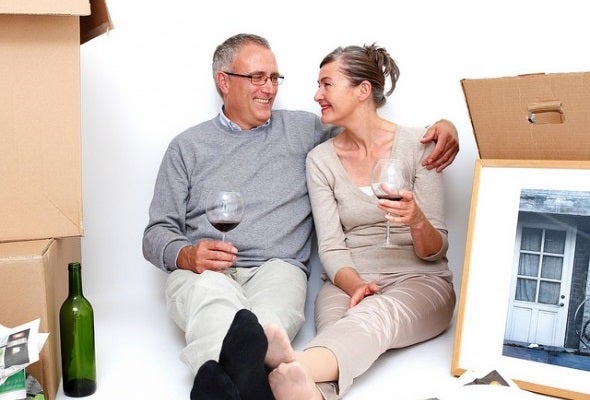 For most seniors who are either empty-nesters or simply have more house than they need anymore, downsizing inevitably just the next step. Yet figuring out where to start in the consolidation process can be overwhelming, so we've devised this five-pronged method to help you get through the downsizing process unscathed and worry-free.
Follow your plan, not your mood.
Perhaps the home you're parting ways with was the first house you bought with your partner, or where you raised your children. Regardless of the story, bidding farewell to a former home can sometimes be a sentimental and emotionally taxing experience, so give yourself the proper time and space to cope. 
Planning is one of the best ways to preemptively prevent emotions from running high. As aforementioned, the collective downsizing process might seem a bit daunting at first, but methodical preparation can surely set you up for success. Mental clarity begins with visible clarity, so start purging any clutter before you start packing! For some homeowners this may mean giving up their favorite armchair while others may have trouble parting with children's toys from years past. The key is making decisions based on how much room you'll have in the smaller space, which segues nicely into our next point:
The downsizing process begins well before you move. As you transition into a smaller space, it's important to be intentional and realistic about what to keep and what to let go of. If your current space is already feeling a bit cluttered, there's no better time than now to let go of some of that dead weight as you begin a new chapter. Here are a few pro tips to keep in mind: 
★

     
Before diving headfirst into all the sorting and packing, do an initial walk through of your house and make a list of things you don't want any more right off the bat
★

     
Don't overthink it! If something is a 'maybe,' donate it. Only make room for items that either bring you joy or are functional day-to-day objects that you frequently use
★

     
If you have two of the same things, donate one!
Many people opt to downsize in the first place because it's the most financially savvy decision for their wallets. By downsizing, you'll save on mortgage payments, property taxes, utility bills, etc. With that being said, before you make the move you need to make sure you've remunerated what you currently owe. Paying off your mortgage is just as important as the physical process of downsizing itself. Knowing that you can move into a smaller home without worrying about money will help with overall stress levels and will give you more time to experience the transition with peace of mind.
Let's get digital, digital!
We live in a digital age, so use the multitude of user-friendly online storage platforms to simplify how you file important paperwork, confidential documents, tax records, and ancient receipts. Lighten your load by digitizing personal paperwork, medical history, financial documents, etc. by first creating a digital copy for online storage and then shredding the original just for preventative security measures.
So, whether downsizing has been on your mind or not, we are ready to help and waiting to partner with you in making this time less stressful while getting rid of what no longer serves. Do any of these steps resonate with how you feel about moving forward? If so, we'd love to hear from you!